The New Energy Era Demands the Best Lithium-Ion Battery Recycling Solution
While the shift to electrifying cars is imperative for the planet, this transition will create a new environmental timebomb without metals recycling innovations that are clean and cost-efficient.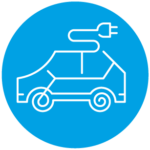 140m electric cars globally by 2030 will create massive demand for lithium-ion batteries and critical minerals.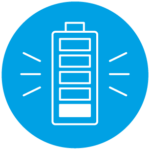 More than 11 million pounds of lithium-ion batteries are expected to reach the end of life by 2030.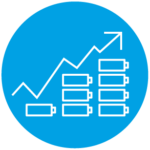 Demand for lithium-ion battery materials in the next decade is predicted to increase over 575% for lithium and 1237% for nickel.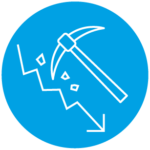 We cannot mine enough raw materials to meet our lithium-ion battery needs.
Recycling is the only solution for keeping strategically critical metals within regional supply chains, reducing the dependency risk and environmental cost of relying on foreign sources.
AQUA METALS SOLVES
THE MASSIVE LITHIUM-ION RECYCLING CHALLENGE
How our approach is different from other recycling solutions:
NO SMELTING
No furnace required, no greenhouse emissions
HIGHER %
Recovers a higher percentage of metals in a higher quality form
MINIMAL WASTE
Closed-loop process that recycles chemicals and water
HIGHER QUALITY
Produces higher quality products at a lower operating cost
AquaRefining, the cleanest approach to lithium-ion recycling, will produce a higher quality product at a lower cost.
The AquaRefining Advantage
Alloy of Cobalt and Nickel requiring further processing.

Slag that includes Manganese and Lithium disposed of in landfill.

Standard Hydro Process (Precipitation)

Cobalt and Nickel Hydroxide that requires further processing.




Manganese Hydroxide

Significant liquid waste stream that includes Lithium Sulfate, Sodium Sulfate, and some Cobalt and Nickel.

High-quality Cobalt, Nickel, and Copper in pure metal form.


Manganese Hydroxide

Lithium Hydroxide

Minimal non-hazardous waste.
Economic Comparison TO AQUAMETALS
| | | |
| --- | --- | --- |
| | Operating Cost Comparison | |
| | | Less products with lower value. |
| | | Less products with lower value. |
Aqua Metals' Eco-Network
We believe a collaboration strategy with innovative companies that have multi-disciplinary backgrounds in metals, mining, high volume throughput, and hydrometallurgy is the best approach to solving the sustainability challenge of metals recycling, especially with lithium-ion batteries. Forming an eco-network is an important step in our strategy for exploring the expansion of AquaRefining technology to other applications.