Closing out a great week at AquaRefinery 1
Had a great day hosting a group of strategic visitors today at the AquaRefinery. Also had a chance to film some more of the recycling process from battery feedstock arrival through breaking and separation. (We'll be posting that video very soon.). I could not be more impressed and honored to keep company with the entire team. Here is a shot of Shift A after a morning gathering.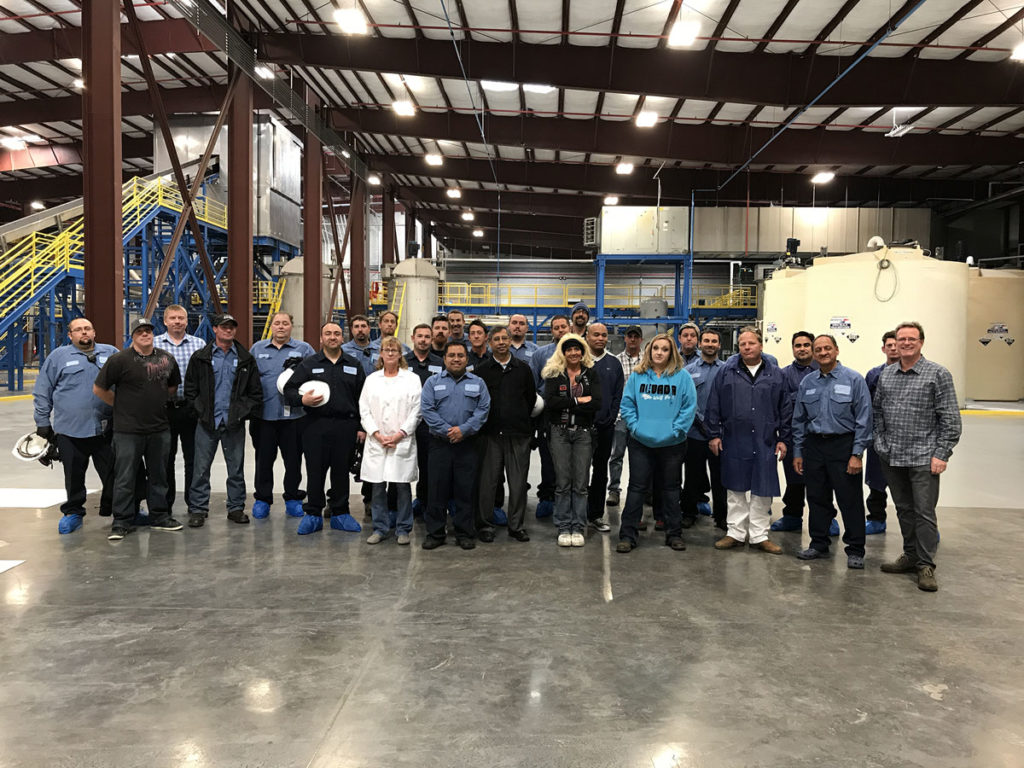 Our day shift team – Chemical Engineers and Chemists, Controls Team, Metallurgists, Project Managers, Lab Team, Recycling Technicians, Mechanical Engineers, I.T., Maintenance Staff, HR, Plant Management.