We won the Platts Global Metals Rising Star Award!
On Thursday evening, May 19th, Aqua Metals and two key partners attended the S&P Global Platts Global Metals Awards Gala in London hosted by Karen Tso, CNBC Squawk Box Anchor.
We were among 100 finalists spanning 17 countries and up for two awards, the Rising Star Award and Industry Leadership Award. The black tie event was first class and we enjoyed being surrounded by truly innovative people and companies in the global metals industry. We were all quite pleased and proud to have won the Rising Star Award. The award criteria and judges viewpoint on why Aqua Metals was selected is also shown in the materials below. John Wirtz, CEO of Wirtz Manufacturing who was a key early and supportive investor and a key supplier as well as our newest partner…announced earlier in the day…Interstate Batteries' CFO Will McDade.
It was quite a significant day in Aqua Metals history and we are proud of what our growing team of passionate employee-owners has accomplished to date!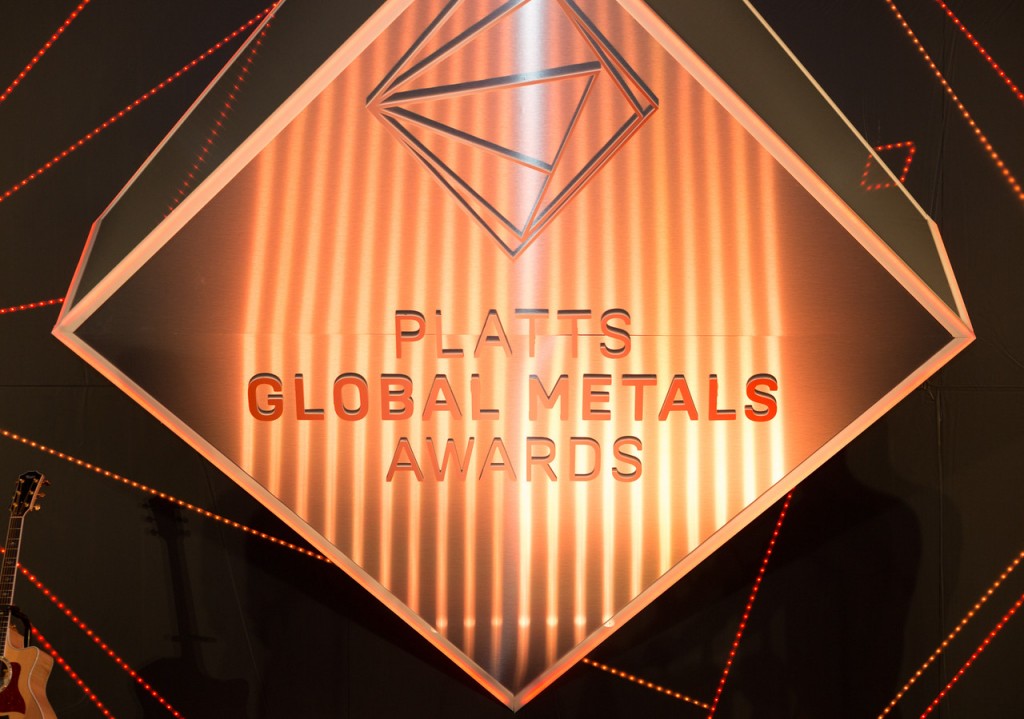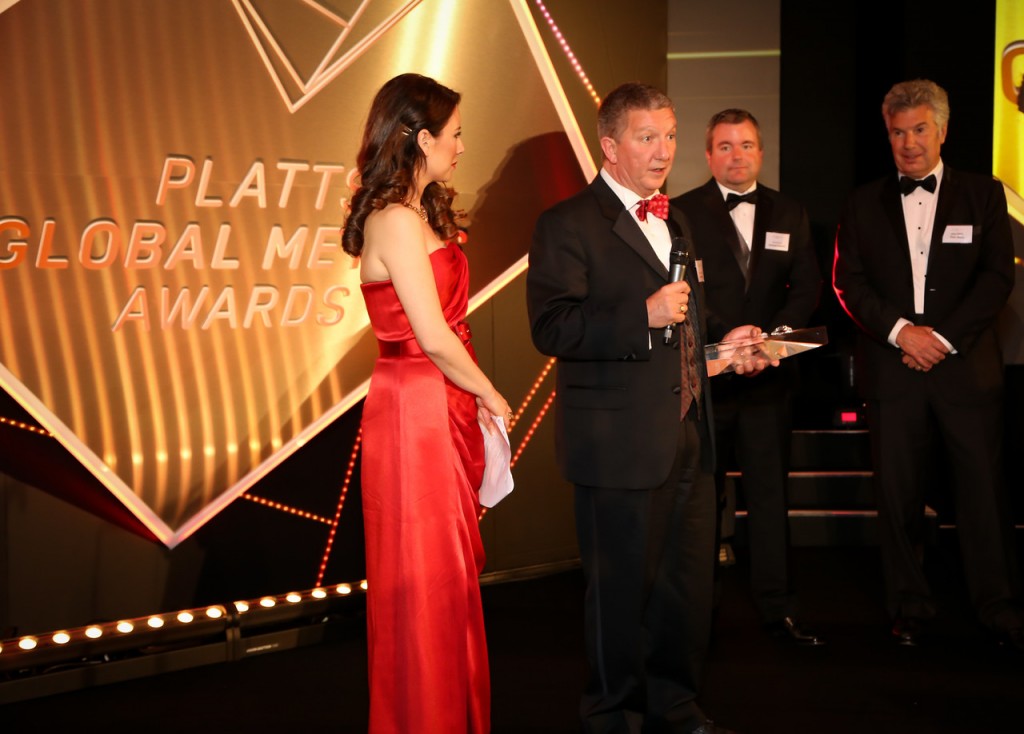 Karen Tso of CNBC Squawk Box presents the S&P Global Platts Rising Star Award to Dr. Stephen Clarke, Aqua Metals Chairman and CEO. Will McDade (CFO, Interstate Batteries) and John Wirtz (CEO, Wirtz Manufacturing) also pictured.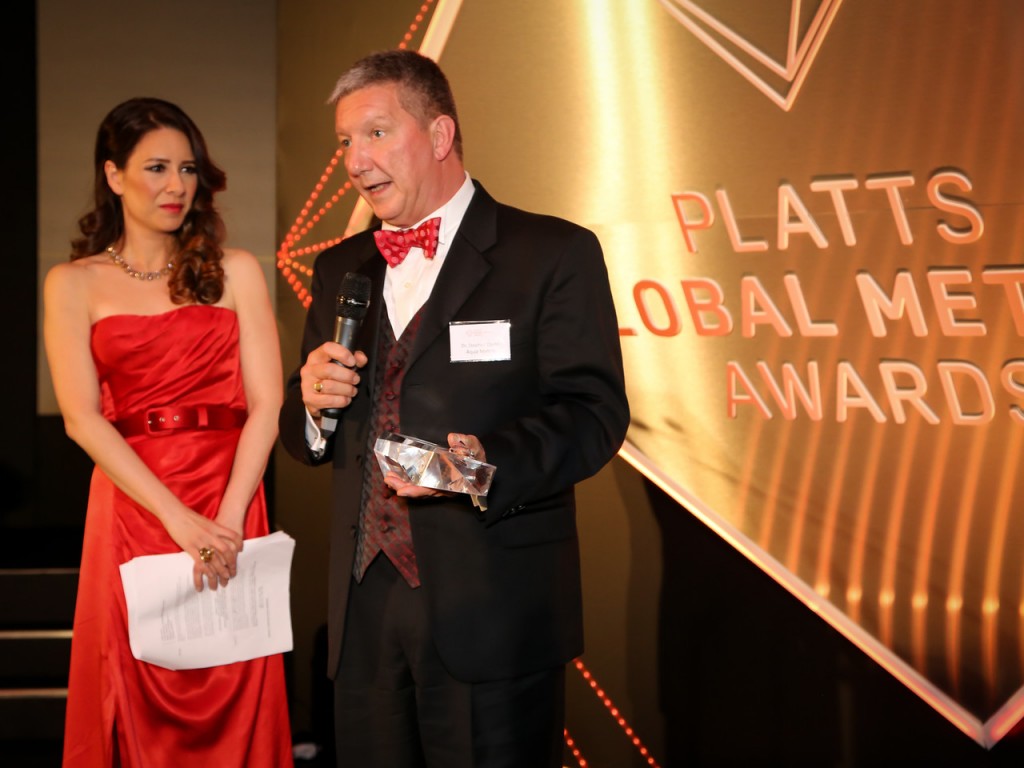 Aqua Metals Chairman and CEO Dr. Stephen Clarke tells the audience that he and the entire company are humbled and honored to receive an award amongst a field of solid contenders.
Aqua Metals and guests enjoy the evening – Pictured left to right – Steve Cotton, CCO; John Wirtz, CEO Wirtz Manufacturing, Mark Slade, Independent Director; Will McDade, CFO Interstate Batteries; Stephen Clarke, CEO; Vincent DiVito, Independent Director
The team enjoying the pre-awards cocktail party.